Day #1 – Raising From Guaranteed Tournaments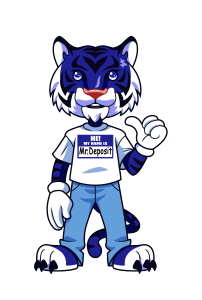 After I began the weekly US poker traffic report on 12/31/2012. I wanted to know more about this online poker site called Seals With Clubs. After doing some research, thinking, and realizing this site is the fastest deposit and withdraw poker site for US poker players. I decided to buy some Bitcoins, join SWC, and make a deposit.
On January 15th 2013, I signed up to CoinBase.com and bought 1 Bitcoin for $14.49 to test out how everything work. 4 business days later (Yesterday), I finally received my 1 Bitcoin, and I deposited it into SealsWithClubs. 1 Bitcoin equal 1,000 chips on SWC. So I began playing poker on the site.
My first thoughts on the site and its software was it needs a design face lift. The design is very basic and the software doesn't have all the features I am use to with other online poker sites like Bovada. However, the weak poker players at the tables make up for the lack of HD design and featured loaded software.
I started out playing at the ring games. The minimum buyin to the 1/2 chip poker table is only 40 chips. I decided to buyin with 100 chips. I had a nice up and down ride for my first time at the tables after making my deposit. Given I am a losing poker player overall needless to say I lost a few 100 chips before leaving the no limit holdem ring game table.
I entered the 400 chip guaranteed tournament that comes around every half hour. The buyin is only 50 chips and I won this tournament twice. Although, I lost most of the chips playing pot limit omaha ring games soon after. I was ready to call it quits for the night but I decided to play one last tournament before I end my poker session. I entered the 3,000 chip guaranteed tournament that starts at 3am.
Yes I stayed up just for this tournament, I took 2nd place in it, and won 900 chips. That put me up 700 chips for the day but I know that the players at the ring games are weak and I guess everybody have to win sometime. So I played with 100 chips and lost it all. So then I decided to enter one more half hour tourney with the 400 chip guarantee and somehow I took 1st place in the tournament to win 200 chips.
Now I have 1,800 chips and I wanted to take a crack at the ring games one last time before end my poker session and go to sleep. I entered the 1/2 NL holdem ring game with 100 chips again. I lost it in one big hand, I bought in again with another 100 chips, and this time I was going to win some chips. At least that's what I told myself until I found myself up 67 chips and entering  big pot with the person that took my last 100 chips. Here comes just another bad beat story from another losing poker player. The guy caught runner runner for a flush to beat my straight.
Today, I am going to focus on the tournaments a little more and know when to leave the ring games when I am up 50 to 100 chips and not try to win 1,000 chips at one table. For those of you that want to know how much I am up in US dollars. I logged into my coinbase account and checked how much I could sell 1 bitcoin for right now at the time of me writing this and it currently sit at $17.05. This means I am up $8.52 on my first day. Check out my starting and current bankroll stats in SWC chips below.
MrDeposit Bankroll Stats (In Seals With Clubs Chips)
Starting Bankroll: 1,000 chips
Current Bankroll: 1,500 chips