How To Play Omaha Hi
If you like the game of Texas Holdem, then you should like the game of Omaha Hi. This is a fantastic game which is derived from Holdem. In the game of Omaha Hi the players will all be dealt four cards which are to be their hole cards. There will also be community cards dealt; five of them will be placed in the center of the table for each player to use with their cards.
Where To Play Omaha Hi Online
The players will need to use three of those community cards, as well as two of their own in order to come up with the best five card hand they possibly can. One of the things new players need to remember when they are playing this game is they need to use two of their own cards and three of the community ones each hand.
Omaha Hi Rules
Once the players have had the opportunity to have a look at their four cards then they will have the choice to play the hand and they will show their intent by either calling the big blind or by raising the big blind. The action will make its way around the table until all of the players have made their decision.
Once the betting has been completed then the dealer will lay out the flop and this consists of three cards which are dealt facing upwards and laid in the center of the table. These three cards make up a portion of the community cards which the players will share. After this another go of betting will occur.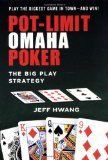 The turn card is the next to be dealt on the table and once again the players will share this card along with the others. The final community card will be dealt which is referred to as the river card. Players will then bet according to how they feel their best five card hand fares against their opponents. The highest hand wins the pot.
Once you have learned how to play Omaha Hi, you will see that it is one of the more exciting poker games since it has so many elements to it. It is also a game where you can put forth plenty of strategy which may help you to see more of the results you want to see.
This is an easy game for you to find in both the land based casinos and the online poker rooms. Omaha Hi is easy to learn, especially if you are already familiar with Texas Holdem but hard to master. The most difficult part for many new players is to remember they need to use two of their cards and three community ones.