NA LCS Week 5 Results For 2014 Season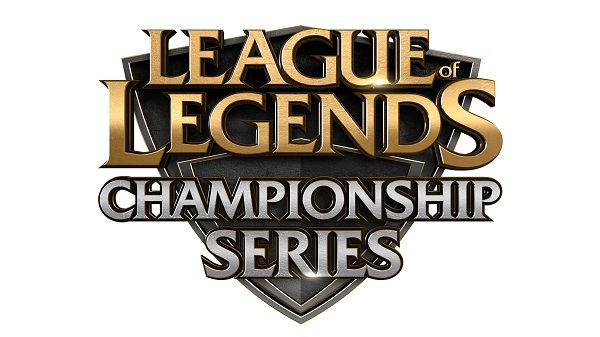 NA LCS Week 5, Day 1 Results
Match #1: Counter Logic Gaming vs Clould 9 Hyperx
Cloud 9 was a 69.72% favorite among voters before the match. However, once the match began it was clear that the voting meant nothing to CLG as they control the match over powering Cloud 9 with teamwork. 21k gold lead, 11 minion kill lead, and a 21 champion kill lead (CLG 28 kills, C9 7 kills). If you want to learn how to control your opponents watch this match.
Match #2: Evil Geniuses vs Curse
This match was pretty match even from the start. Curse with only 55.51% of the vote to win. This game could have gone to either team. I guess that's how Evil Geniuses end up controlling the match. EG lead by 14k gold, 67 minion kills over Curse, and killed champions 33 times while only dying 21 times. This truly was teamwork for the victory.
Match #3: Team Coast vs XDG
Going into this match XDG had 57.14% of the vote to win. By those numbers you knew the match was going to be close. While it was until XDG focused on ZionSpartan (playing with Jax). Once they turned their focus on him it was a matter of staying away from the rest of the team and do something solo. That solo play to allow the team to complete objectives was superstar action with 13 kills, 3 deaths, 2 assists, and 285 minion kills. Team Coast winning the match with 17k gold lead, 50 minion kill lead, and 10 champion kill lead (Team Coast 24 kills, XDG 14 kills).
Match #4: Team Solomid vs Team Dignitas
Team Solomid on a winning streak going into this match they held a 85.50% of the votes to win this match. Let's be honest here the only people that voted for Team Dignitas to win this match was Team Solomid haters and TD fans. We all knew Team Solomid was going to win this match and this is how they did it. 12k gold lead and 10 champion kill lead (TSM 17 kills, TD 7 kills). The only thing Team Dignitas did was kill minions (25 lead). Watch the match below if you missed it.
NA LCS Week 5, Day 2 Results
Match #1: XDG vs Curse
Honestly going into day 2 I thought XDG 17.09% they receive from voters to win this match. However, Curse had a win in their plans. Both teams seem to just kill minions when their in the way if you're only looking at the stats. The focus for Curse was to completely get XDG off the map with 19 champion kills to XDG's 8 kills. Curse had a 11k gold lead at the point of winning this match. Watch the video and see for yourself.
Match #2: Cloud 9 Hyperx vs Team Dignitas
Team Dignitas seem to be ready for Cloud 9 after the lost in day 1 to Team SoloMid. However, when TSM pick you apart its hard getting things together quickly to face another opponent. The voting was clear on this and Cloud 9 was ready for an easy victory. 67.06% said Cloud 9 was going to win this match and Cloud 9 made it clear they are going to win. C9 15k gold lead, 17 champion kill lead (C9 24 kills, DIG 7 kills), and a small minion kill lead. Watch how Cloud 9 wins this match.
Match #3: Evil Geniuses vs Team Coast
Fan had no love for Team Coast against Evil Geniuses. With 20.68% of the vote to win, you would think EG could just rollover Team Coast but that wasn't the case. Team Coast control gold lead, minion kills, and champion kills. Team Coast held onto a 17k gold lead, almost 200 minion kill lead, and a beautiful 9 champion kill lead (Evil Geniuses 8 kills, Team Coast 18 kills). What the battle as it unfolds below.
Match #4: Counter Logic Gaming vs Team SoloMid
Do I really have to tell you what happen here? You don't even need to watch the video to know what happen but you might want to watch the video if you're a player. Learn from the best but anyway here's Team SoloMid stats; 20k gold lead, 99 minion kill lead, and 14 champion kill lead (TSM 27 kills, CLG 13 kills).
2014 Season NA LCS Standings After Week 5
Team Solomid: 11 wins, 1 lose
Cloud 9 Hyperx: 9 wins, 3 loses
Counter Logic Gaming: 6 wins, 6 loses
Team Dignitas: 6 wins, 6 loses
Curse: 5 wins, 7 loses
Evil Geniuses: 4 wins, 8 loses
Team Coast: 4 wins, 8 loses
XDG: 3 wins, 9 loses