EU LCS Week 5 Results For 2014 Season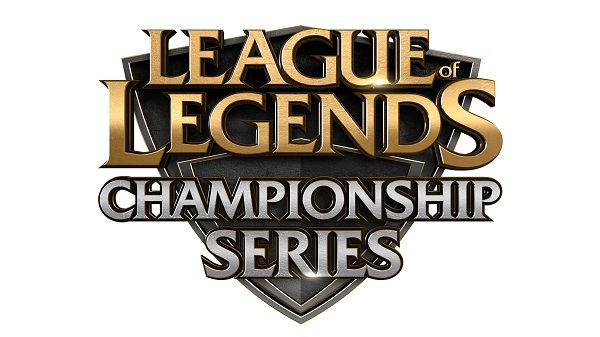 EU LCS Week 5, Day 1 Matches & Results
Match #1: SK Gaming vs Fnatic
SK Gaming was only 16.08% voted by the fans to win this match and pulled away with a victory. Both teams was even on champion kills with 13, SK Gaming killed 6 minions more than Fnatic, and held a 14k gold lead to take the victory over Fnatic. If you didn't get to see the match watch the video below.
Match #2: Copenhagen Wolves vs Supa Hot Crew
This was a closely voted match Copenhagen Wolves with 57.84% of the vote and Supa Hot Crew with 42.16% of the vote to win. I personally voted for SHC. When it was finally played out SHC killed only 2 minions more than Copenhagen Wolves, scored 4k more gold, and killed 14 champions to Copenhagen Wolves 10 kills. Supa Hot Crew took the victory. If you haven't seen the Copenhagen Wolves vs Supa Hot Crew match watch it below.
Match #3: ROCCAT vs Alliance
This match was done before it began. ROCCAT with 73.16% of the vote to win, earned 5k more gold than Alliance, killed 10 minions over Alliance, and scored 11 champion kills to Alliance 7. The numbers may look like the match was close. However, if you watch the match you will see ROCCAT had full control of this game the whole time.
Match #4: Gambit Gaming vs Millenium
Gambit Gaming had 90.36% of the vote to win this match before it began and the stats will tell you why. Gambit Gaming finish with a 21k gold lead, killed over 200 more minions than Millenium, and here's the kicker. Gambit Gaming died 10 times at the hands of Millenium. Gambit Gaming only had 8 champion kills to before winning the match. Check out the action below.
EU LCS Week 5, Day 2 Matches & Results
Match #1: Alliance vs Supa Hot Crew
Alliance was a 63.72% favorite going into this match but I guess fans didn't take into account how well SHC has been playing. Alliance killed 30 minions over Supa Hot Crew. However, SHC killed Alliance champions 22 times and only died 7 times and controled a 17k gold lead to finish the match. Watch the video to see the results for yourself.
Match #2: Fnatic vs Millenium
After taking a lost in day 1 of week 5, Fnatic was still favorite to win this match 83.54% of the vote. However, Millenium had something else in mind for all hype around Fnatic. While Fnatic took command of the minion kill lead by 34 kills, Millenium took control of the gold lead by 12k, champion kills with 19 (Fnatic 11), and of course took control of the match and won to bring their record to 4 wins, 8 loses. Still the worse in EU LCS but making process to be better. What the match for yourself below.
Match #3: Copenhagen Wolves vs ROCCAT
ROCCAT was 85.67% favorite to win this match voted by the fans. However, playing against Copenhagen Wolves isn't some easy push over team. They force you to earn your victory over them. So ROCCAT had it cutout for them in this match. Copenhagen Wolves took the minion kill lead by 8, while ROCCAT took the gold lead by 4k, and champion kills by 3 (ROCCAT 17, Copenhagen Wolves 14). The star of this match was Celaver (ROCCAT) playing with Lucian, match stats are 11 champion kills, 1 death, 5 assists, 302 minion kills, and 16704 gold. Watch the match and see the madness for yourself.
Match #4: SK Gaming vs Gambit Gaming
Gambit Gaming came into this match with 82.67% of the vote by fans to win. However, they just could not overcome the teamwork of SK Gaming. 16k gold lead and 8 champion kill lead (SK Gaming 14, Gambit Gaming 6). The minion kills was about even with a small 6 minion kill lead by Gambit Gaming. Watch the match to see how it all unfold for Gambit Gaming.
2014 Season EU LCS Standings After Week 5
ROCCAT: 9 wins, 3 loses
Gambit Gaming: 8 wins, 4 loses
Fnatic: 7 wins, 5 loses
SK Gaming: 6 wins, 6 loses
Supa Hot Crew: 6 wins, 6 loses
Alliance: 4 wins, 8 loses
Copenhagen Wolves: 4 wins, 8 loses
Millenium: 4 wins, 8 loses