USA Online Poker Weekly Traffic Report 1/28/2013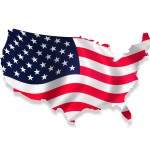 Since I started this weekly US poker traffic report the Revolution Gaming Network held the number one spot without anyone coming close to taking it including last weeks 1/21/2013 report. This week has taken a turn for the better for the USA poker players in my opinion.
The Bodog Brand has proven to be a reliable online gaming brand. Since moving all its US poker players onto one brand name Bovada. The Bodog Poker Network has kept growing to the number one spot and who knows how long they will hold that spot over brand name networks like Revolution Gaming Network and Merge Gaming Network.
Revolution Gaming Network & Bodog Poker Network - are tied for the #1 spot this week with a of 1,120 players online over the past 7 days. Revolution Gaming Network is down 20 poker players online while the Bodog Poker Network is up 40 poker players online. At this rate, BPN should have the number one spot to itself next week.
Merge Gaming Network - last week 7 day average was 710 poker players online and this week is 720. This is a jump up of 10 players online from last week. This isn't much but its a start in the right direction. Maybe it had something to do with the Merge Gaming Network ending rakeback and improving the VIP program on all skins. This is surely a good step on the right path for the overall value for online poker players.
Winning Poker Network – last week 7 day average was 395 poker players online and this week is 365 players online. This is a drop of 30 players online. This is the second week in a row that the Winning Poker Network has lost over an average of 20 poker players online. I don't know whats going on but they need to get their act together if they want to keep growing.
Chico Poker Network – this week 7 day average is 310 poker players online. This has been the same average for the past 3 weeks if you're including this week. I guess this is a good thing if you compare it to the Winning Poker Network.

Seals With Clubs - last week 7 day average was 31 poker players online and this week average players online is 29. This is a small drop from last week. At contain times of the day this online poker room has over 150 players online. If it can manage to hold these poker players online longer then surely this poker room 7 day average will grow.
Top Traffic US Poker Sites
Revolution Gaming Network (Lock Poker) & Bodog Poker Network (Bovada)
Merge Gaming Network (Carbon Poker)
Winning Poker Network (True Poker)
Chico Poker Network (BetOnline)